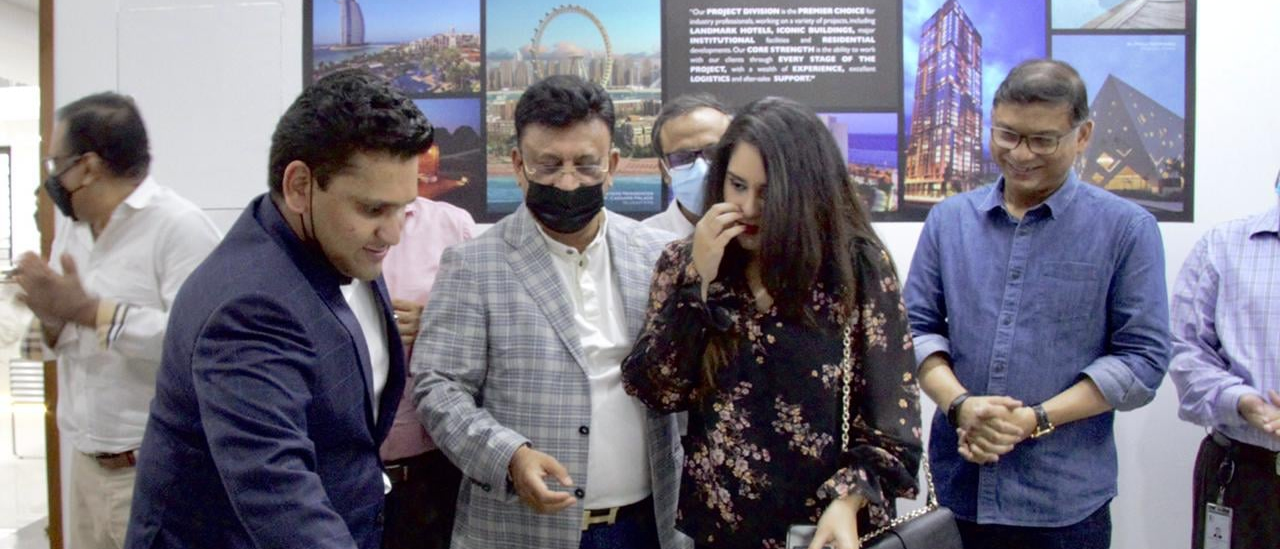 Barobi Design Brings BagnoDesign to Bangladesh
Product Information
The launch of the new BarobiDesign showroom in Dhaka introduces the SANIPEX GROUP's design-led Bathroom, Spa & Wellness, Kitchen, and Tile & Slab collections to the Bangladeshi market for the first time.
The new Barobi Design showroom, which extends over 274 square metres and features no less than 79 inspirational room sets and displays, aims to be a one-stop-shop offering everything A&D professionals need to deliver outstanding interiors for clients across the region and beyond.
As the exclusive distributor of Bagnodesign's design-led bathroom collections in Bangladesh, the showroom specialises in design-led sanitaryware, bathroom furniture brassware and tiles by the Sanipex Group brands Bagnodesign and Aquaeco, in addition to products from selected European partners such as Axent and Nobili. As well as a wide range of bathroom, showering and washroom solutions, Barobi Design offers kitchen sinks and faucets, and an extensive tile gallery to transform both indoor and outdoor spaces.
Mr. MahabubAlam, Chairman of Barobi Design, commented: "I visited the Sanipex Gallery in Dubai, and I was so impressed that I used the company exclusively for the refurbishment of my home here in Dhaka; the results were simply outstanding. From this, I decided that I had to bring the Sanipex Group's innovative products and excellent service to Bangladesh, which offers huge growth potential across a wide range of sectors, from residential, retail and hospitality through to healthcare, education and government institutions. I am confident that the introduction of the Sanipex Group concept will be a huge success across the local market and, indeed, beyond borders across South Asia."
We are excited to launch the new Barobi Design showroom in Dhaka. There is simply nothing in the country that comes close to the quality, design and innovation that Sanipex Group and its brands represent.
Mr. MahabubAlam
Chairman of Barobi Design