ABOUT BAROBI DESIGN
Barobi Design is the exclusive distributor for BAGNODESIGN - London in Dhaka. It serves the clients with the best of luxury sanitary ware, brassware and tile products of high quality and latest innovation. Barobi Design is devoted to bringing its client's expectation to a new level by realizing the idea of building a unique bathroom. Barobi Design provides all products that a bathroom needs which includes and not limited to Wash Basins, Furniture, Faucets, Accessories, Bathtubs, Shower trays, Shower screens, Shower spaces, Spas, Smart toilets, Installation systems and tiles for indoor and outdoor use.

In addition, we also provide Kitchen sinks and faucets. Moreover, we offer professional and reliable interior design services with excellent customer service. Our showroom has set the standard as the premier bathroom design solution for architects, interior designers, contractors and private clients. Customers can experience first-hand the highly innovative and successful product ranges, which provides them with a vast array of choices to help create a bathroom solution that is unique.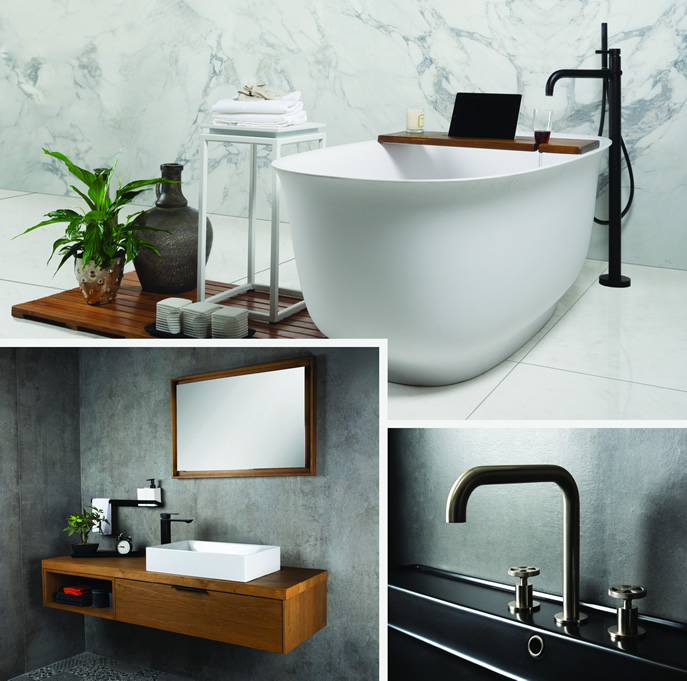 About BAGNODESIGN
Established in Dubai, United Arab Emirates, in 1995, the SANIPEX GROUP started out supplying a range of contemporary, high-quality products from European bathroom and plumbing manufacturers directly to the trade. The company quickly became a success due to the fact that its range of products could not be found anywhere else in the region, alongside its dedication to the delivery of outstanding service and after-sales care. Since those early days, the SANIPEX GROUP has significantly expanded its portfolio, client base and geographic reach. Today, the company offers a unique lifestyle proposition for ultra-stylish indoor and outdoor living throughout Europe, Asia and Africa, providing a one-stop-shop for a wide range of professional clientele, from architects and interior designers to developers and retailers, in addition to private clients. SANIPEX GROUP's project portfolio includes some of the world's most iconic buildings, with an in-house project team that works closely with clients across the hospitality, residential, institutional and healthcare sectors to deliver bespoke solutions designed to stand the test of time. The Group's retail presence has also increased with a network of showrooms offering professional and private clients easy access to a complete lifestyle solution all under one roof. Featuring inspirational displays and carefully curated collections of on-trend quality products from its own BAGNODESIGN and AQUAZONE brands alongside those of leading European manufacturers, our showrooms feature a wide choice of on-trend bathrooms, spa & wellness, kitchens, tiles & slabs and outdoor living products, as well as comprehensive washroom and plumbing solutions. Regardless of how much the SANIPEX GROUP evolves, some things will never change. The consistently high levels of service and commitment to clients to deliver what they need, when they need it, is integral to the brand DNA. At SANIPEX GROUP, the customer always comes first.